Statistics released by JLL last month have shown a record amount of direct investment in real estate in the UK since pre-recession heights back in 2006.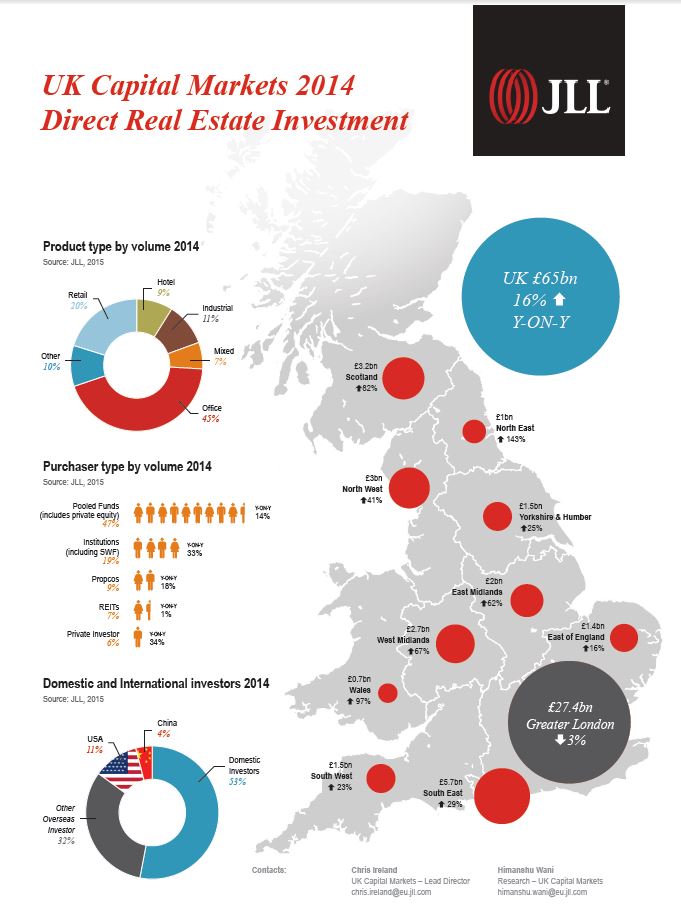 Direct investment for 2014 hit £65bn which is 3% more than the pre-recession figures of 2006. Yorkshire & Humber alone saw an increase in investment of 25% to £1.5bn.
The office sector contributed the most with investment across the UK reaching £29bn.
With confidence building in the property market and an injection of investment, the future for commercial property is looking positive. The large percentage increase of investment within Yorkshire & Humber gives us confidence in our speculative developments throughout the region, consisting of high quality offices, industrial and warehousing space.
Take a look at the info-graphic produced by JLL showing the UK regions with the most inward investment. For the full article, click here.
To learn more about the commercial property Horncastle currently has to offer, click here.
Like our news updates? Follow us on Twitter @HorncastleGroup.